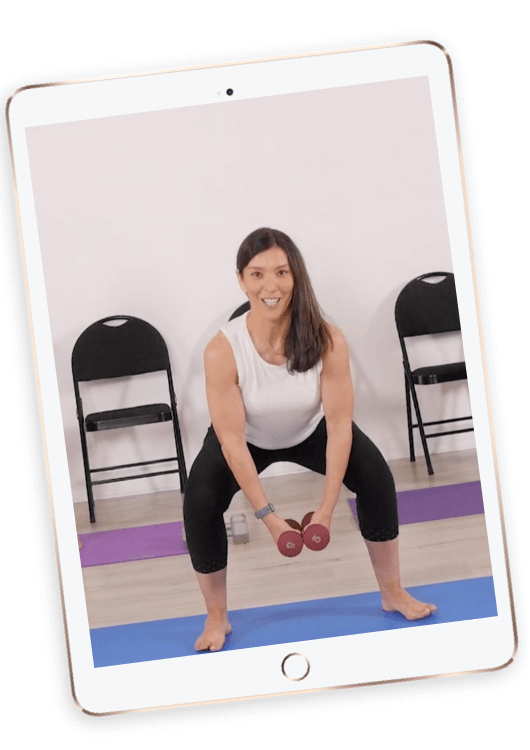 If you're a woman over 50 at the peak of your career, a soon to be mother of the bride (or groom), an empty nester, a grandma or a retiree who wants to lose weight (especially around the belly), feel strong, achieve optimal health,
But no matter how tired you are of feeling tired, and how ready you are to fit into a smaller pair of jeans, you just can't motivate yourself to get started, or to consistently stay on track.
I can tell you that after 20 years of maintaining my own weight loss, and 16 years of coaching women over 50, it's not because you lack willpower,  it's not because you're weak, and it's definitely not because you were too busy taking care of the family to take care of you.
It's because all of those one size fits all fitness and weight loss programs you've been doing (or avoiding) for years demand that you play by their rules.
And if there's one thing you've learned as a seasoned woman, it's that you're no longer going to put yourself through the restrictions and joint pounding workouts.
This time you want to do things differently!
This time you want to achieve optimal health, lose weight and feel firmer and stronger with program that gives you the freedom to live your second half on your terms.
You can get your body back!
You can get your energy back!
You can get your health back!
And you can sustain your results permanently, on your terms.
HERE'S WHAT TO DO:

 
Begin by booking a FREE Strategy session.
During your call, we'll determine the fabulous transformation you need to make. We'll uncover what you can do to achieve your goals and look at the next steps to get there.
To Book Your Call, select a date and time that best suits you. Then answer the questions so I can best support you on our call.