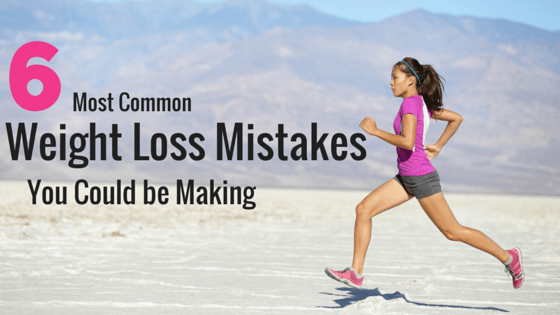 6 Most Common Weight Loss Mistakes You Could Be Making: 
Spring is in the air and your motivation to lose weight is beginning to soar!By researching the best ways to help you get to your goals you're already one step ahead of the game.
Start yourself on the right path by avoiding these  7 most common weight loss mistakes and get to your  goals knowing you can maintain it for the rest of your life!
You  Eat too little: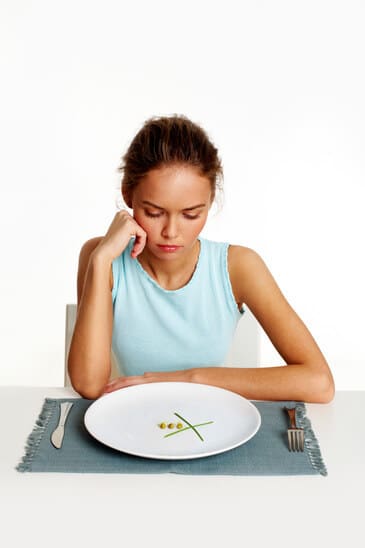 One of the most common weight loss mistakes is following "The restrictive diet". This usually contains a diet low in calories, fat and other important nutrients, depleting your body of energy and making it impossible to sustain weight loss for long period of time.
Lean muscle is your number one metabolism booster that can help you lose weight so the last thing you want to do is choose a low calorie diet that wastes it away.
What to do instead:  While it's easy to say "eat more" you may feel unsure of how much you're supposed to eat.  Begin by keeping a journal of your food choices. This allows you to make conscious decisions about your meals.
As a general rule of thumb eat everything in moderation.
Choose lean meats that are the size of your palm, unlimited dark green vegetables and anywhere from half a cup to one whole cup of grains depending on your gender, weight and age.   Keep sugary and fried foods to a low.  Always leave a meal feeling satisfied and eat when you feel hungry, especially if you're working out.
When in doubt get advice from a health professional that is equipped to give you the nutrition counselling you need.
 You don't want your rest days:

You may wonder why it's important to take a day off. After all most exercise councils recommend at least 30 minutes of activity per day, but the difference is the type of activity you do.
High impact, high intensity exercises that spike your heart rate or make your muscles sore need regular rest days to help you recuperate. 
Without regular rest your body begins to break down and injuries will only prolong your weight loss time.
What to do instead:  Make sure you rest 1-2 times per week. This number could be more if you're exercising hard.
Active rest that gets your body moving such as walking, light house chores or gardening are best. The key is to listen to your body and take time to recuperate when needed.
 You use body wraps: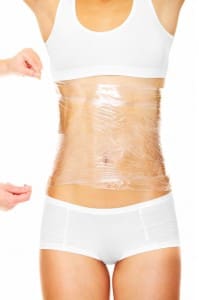 Just because Kim Kardashian swears by it doesn't make it effective. Body wraps such as new age corsets, plastic saran wrap and the latest organic herb wraps give you the impression you lose weight but it's not true.
Wraps make you sweat which quickly reduces the amount of water stored in your body, giving you a false sense of weight loss. They also temporarily iron out fat molecules which give your skin a short term smooth effect that comes back in just a few hours.
What to do instead:  If it's your midsection your worried about choose real tummy tightening exercises that suck your stomach in. The plank is the perfect option. It tones your internal abs which pulls your stomach tight while it simultaneously sculpts the outer abs giving you svelte definition.
While reducing weight in one area of the body (known as spot reducing) isn't possible without a balanced diet and full exercise program, it certainly helps to make your troubled areas feel more defined.
You choose exercise over nutrition: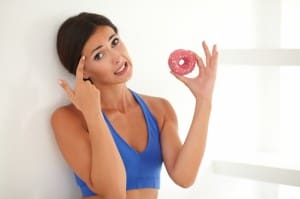 If you're willing to hit the gym but you justify your afternoon Big Mac with your workout efforts then you're not going to lose weight.
While exercise is important to help you look and feel better, weight loss boils down to one simple equation: less food eaten than burned. While your workout helps you burn a few hundred calories, it's not enough to let you eat what you want.
What to do instead:  Studies show that the best weight loss results come with balance of both exercise and nutrition.  By adding both into your daily routine you're more likely to stick to your weight loss plan and see the results you're waiting for.
 You're obsessed with the scale: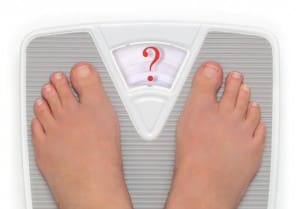 You look at the scale because you want to know what your progress is and it's important to know where you're at. While making concrete goals is crucial for long term weight loss success, weighing yourself too often will only leave you discouraged.
Due to hormonal differences, meals consumed, and a wide array of many other factors your weight can fluctuate as high as an extra 10 pounds in just one day leaving you feeling discouraged as your morning results fluctuate.
What to do instead:  A weekly or monthly weigh in can help you stay on track, but to really understand how far you've come, take a before and after picture or put on a formerly tight fitting pair of pants instead.  A goal that directly involves YOU, whether visual or tangible will allow you to get connected with your progress and see how far you've really come.
 You choose cardio every time: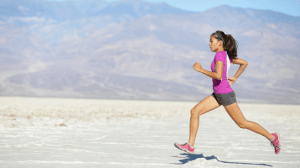 It's no wonder you think cardio will help you lose weight. The movement leaves you sweating, breathless and hot. At the end of your cardio you feel like you've done something so it must be the best choice for you.
Cardio is a great way to increase heart health and burn a few calories too, but it's not the best choice for weight loss. While your metabolism does rise during exercise, it quickly drops as soon as 2 hours afterwards.  On average your cardio only counts for a few hundred calories.
What to do instead:  Don't give up the cardio, every little bit helps.  But on alternate days do resistance training to enhance lean muscle, the best choice to boost your metabolism.
Many studies reveal resistance training can keep your metabolism soaring for up to 72 hours after a workout.  With the proper balance of cardio and resistance training (throw in a balanced meal plan too) you're bound to lose the weight in no time at all.