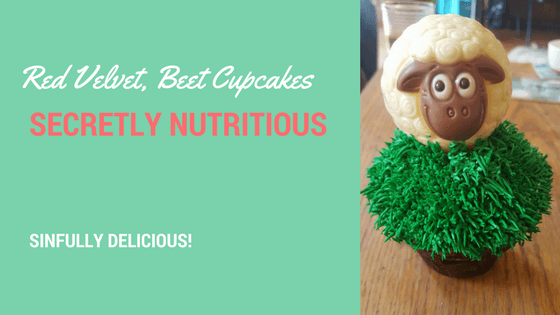 Happy Easter! This holiday we're calling it "Beet"ster because the healthy holiday treat is Beet cupcakes!
I'm always trying to find a way to make the holidays just a bit healthier, lower calorie or less refined.
The challenge is creating delectable treats that taste genuinely mouth watering. While high sugar, high fat foods may not be the healthiest, their contents are often addictive and delicious…
These beet cupcakes are a perfect sometimes treat. This is a prefect alternative to refined cupcakes.
The moisture from the beets creates an almost mousse like texture while the hint of coconut accompanied by the delectable flavour of cocoa make each mouthful taste like a little piece of heaven. 
(oh, and I promise you CAN'T taste the beets in this recipe)
The natural red tint in beets gives these red velvet cupcakes their colour. The beet's red colour contains powerful phytonutrients that reduce inflammation and ward off cancer.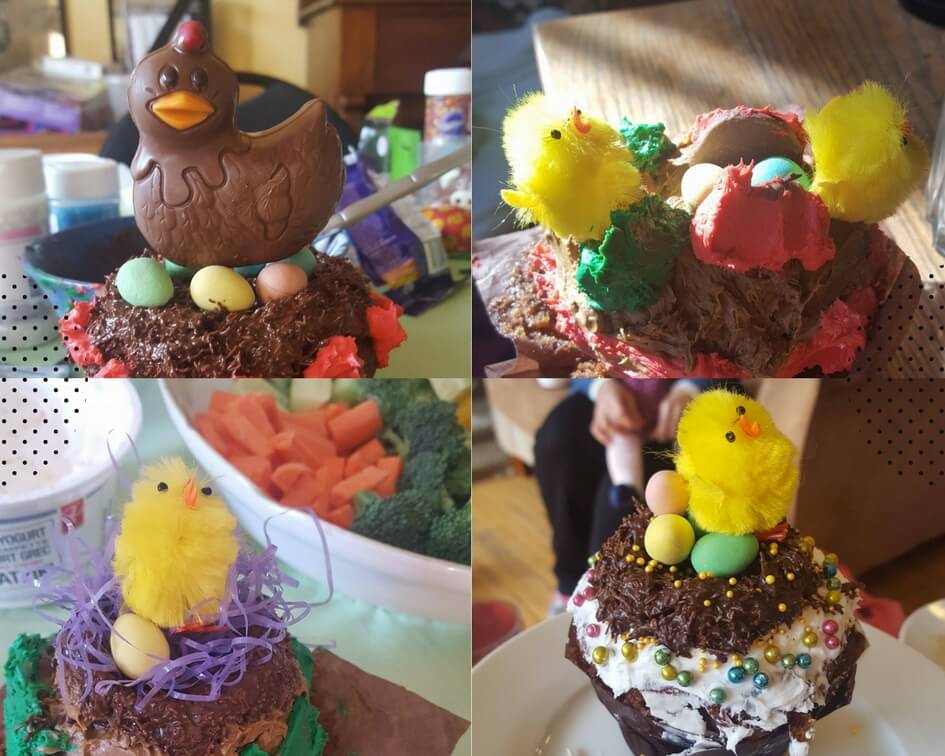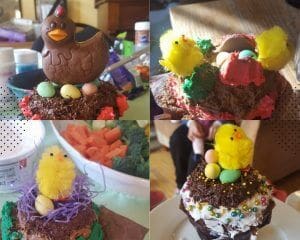 The almond flour used in this recipe not only makes these cupcakes wheat and gluten free, but are also amazing sources of both protein and fibre. One cup of almond flour yields 24 grams of protein and 12 grams of fibre.  Proteins and fibre are essential for reducing the glycemic index of a food. In other words, foods packed with fibre and protein reduce insulin spikes from sugary foods.
Not to mention almond flour is also high in vitamin E which gives your skin a youthful glow. Yum!
while raw honey and coconut oil both have amazing health benefits both for the healing gut issues and for enhancing brain function, the high sugar and oil  still makes these cupcakes a sometimes treat( but isn't that what holiday eating is about)?
It's all about enjoying foods you don't eat on a daily basis and really savouring every moment with the ones you love!
Without further ado, here is the gluten free, wheat free, high in phyto nutrients recipe.. Enjoy! :
BEET CUPCAKES:
Ingredients:
1/3 cup coconut milk
3 cooked beets
1/2 cup coconut oil
2 eggs
1 cup raw honey
1 teaspoon vanilla
1 1/3 cup almond four
1 cup cacao powder
1 teaspoon baking powder
Instructions:
Preheat oven to 350 degrees
Cut beets into cubes and place in boiling water until beets are tender. (approximately 15 minutes)
While beet are boiling, over medium heat melt the raw honey and coconut oil in a pot.
When the beets are done cooking blend them in a  food processor.
Add all wet ingredients into the food processor and blend for 30 seconds until ingredients are mixed together: the eggs, coconut milk, melted honey, melted coconut oil and vanilla.
Place all dry ingredients into a bowl: the almond flour, cacao powder, baking powder
mix the wet ingredients and dry ingredients together
portion our the mixture in a cupcake tin. (we used cupcake paper to line the tins)
place in oven for 20-22 minutes. For bigger cupcakes it may take up to 30 minutes.
Then take out of the oven and let cool for 15 – 20 minutes before decorating.
Note: if you prick the cupcakes with a toothpick to test if they are done, the toothpick will come out chocolatey. This is due to the high moisture from the ingredients. They firm up as they cool. If you like your cupcakes  very firm, place them in the fridge overnight. 
ENJOY! AND HAPPY EASTER!