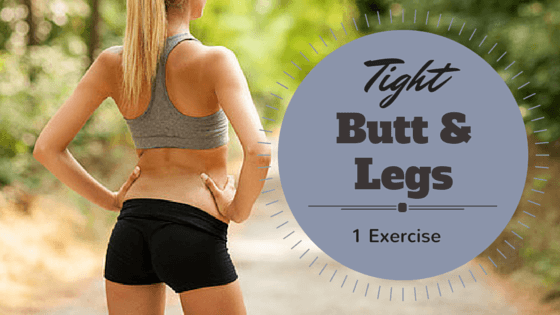 Let's face it, life gets busy for all of us. While trying a wide array of new and innovative exercises can be fun and exciting, sometimes we just don't have time to figure out how to properly perform new exercises. 
While new exercises definitely reduce boredom in our workout. It's good to know we don't need complicated exercises to get a good workout. We can take a standard exercise we feel really comfortable with and simply switch up the way in which we use it. Then while we workout, we can let our mind drift off  and give ourselves the great escape exercise can be good for… It's a no brainer.
Today I'm sharing with you my number one go to no brainer butt and leg workout.
Before you begin find an empty soccer field, football field or track. If you dont have access to one, find a space that is anywhere from 90 to 100 meters long. you need to be in an open space where your able to repeat the movement on an ongoing basis. Studies show repetitive motions soothe the mind, reduces anxiety and depression making a repetitive motion really important when life gets busy. 
Give it a try and let me know what you think:
Soccer field walking lunges: 
Begin at one end of a soccer field, in between the goal posts feet shoulder width apart
Step forward with your right leg and bend the knee to 90 degrees
Left knee bends too until it is almost touching the ground.
keep your torso tall and abs engaged
Drive through the heel of your right foot as you extend your knees back up
Step your left leg forward so both legs are back to shoulder width apart
Repeat the entire distance of the soccer field. Then turn around and return to the other side. Do this 2-3 times.