Back exercises can make you look years younger, by pulling your shoulders back and stopping you from slouching, giving you a more confident and toned physique. It helps you feel fabulous too, because with great posture you'll reduce pain caused by slouching.
This seated back workout has the amazing multi-purpose of toning your back beautifully, while simultaneously creating back strength and perfect posture.
The back is made up of many deep and superficial muscles that are divided into different sections along your back, so it's important we touch on as many of these different sections. We can do this by simply changing the way we grip the weights!
After a long day, you may have felt the upper back (the upper trap muscles) as your shoulders rise and your neck gets tense.
Because theses muscles tend to overwork, we'll focus on the lower trap muscles (the muscles that rest right where that back fat seems to accumulate). We'll also focus on the back muscles in between your shoulder blades (the rhomboids) that pull your shoulder blades together and give your body a long lean effect. Lastly, we'll be working your side back muscles that help stabilize your shoulders and give your back a great shape (the latissimus dorsi).
You  do this workout sitting down because I want all of the focus to be on your the upper back, while the lower back remains fully supported and pain free.
So, grab 2 weights (or 2 cans if you don't own weights) and 2 pillows for low back support and let's get started!
Don't miss the newest workout! Subscribe to get the newest FREE workout video delivered right to your inbox. You'll also get quick fitness and weight loss tips specifically designed for women after 50: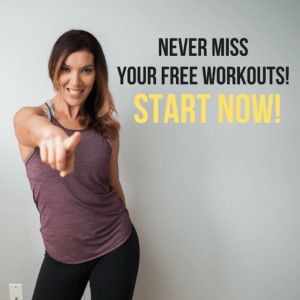 Let's Do this together! Join the Get Back to fit After 50 FREE Facebook Family and get community motivation and support everyday! Click https://www.facebook.com/groups/getbacktofitover50/
If you liked this video and want more fun free workouts and quick tips to Get Back to Fit After 50 Subscribe to my youtube channel: http://bit.ly/ajhealthyUtube