I'm so excited that you're starting your fitness journey with me, whether you've been off of fitness for a long time and are just getting back into it, or whether you've never really started but you want to make your 50's and beyond your healthiest, most vibrant or your life!
I've created NEW, FREE fitness videos to get you firmer, to help you feel stronger, to rev up your metabolism and to help you lose inches around your waist! 
Get back to fit in under 5 minutes is a series of  fun fitness videos to help you get fit as quickly and as efficiently as possible.
I'll be launching one new video a week so you have a brand new, exciting and fun workout to keep you motivated!
Don't miss the newest workout! Subscribe to get the newest FREE workout video delivered right to your inbox. You'll also get quick fitness and weight loss tips specifically designed for women after 50: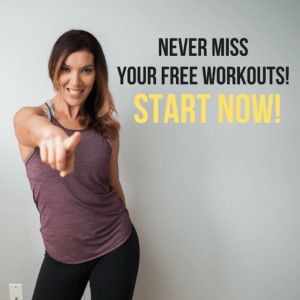 For more videos visit my Youtube channel. Click here: http://bit.ly/ajhealthyUtube
Remember, you have the power to create strength, lose weight and to make your 50's healthiest most thriving years of your life and I'm excited to motivate you and inspire you along your way!
Let's get started!