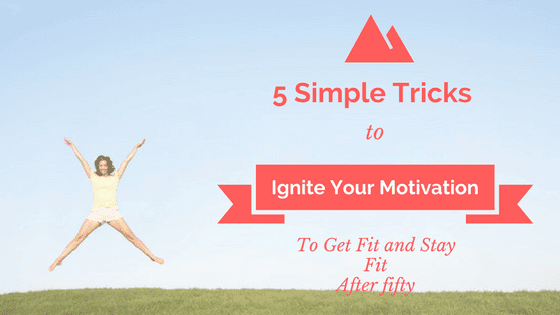 For the most part you know what to do. Eat healthy and exercise, it's that simple, but you just can't motivate yourself to do it.
Or maybe you can, but only for the first few months while the pounds melt off and you see the results you're after. Then something happens..
Motivating yourself takes all of the energy you need to take care of your family, put in a full day at work, or even enjoy social gatherings.
Or maybe the results have stopped or slowed down to the point that you're no longer motivated to continue.
It's a part of the vicious cycle of yo-yo dieting and active to sedentary lifestyles and you just wish you could figure out the secret to keep yourself on track.
Motivation naturally comes and goes, but it doesn't have to vanish forever. There are a few secret strategies that ignite passion and keep the flame burning strong until you reach your goal and years after. Here are five:
1. Rewire How Your Relationship with Fitness
How motivating would it be to know that your 10 minute workout or 30 minute power walk was the one thing you were doing just for you?
Instead of looking at exercise as another task on the list, when you re-wire your mindset and begin to see it as your quick escape, and the one thing you're doing just for you,  you'll constantly feel motivated and excited for your workout escape.
2. Create a Get Up and Go Workout:
Our motivation is always high when it comes to taking care of those we love but it tends to be lacking when we need motivation for our own health and well being. The idea of taking an entire hour to get fit, instead of helping our husbands our kids or putting extra hours at work usually zaps our motivation to continue.
Often we have this pre conceived notion that getting healthy should take hours in our day.
Yet when it comes to feeling fit and healthy and keeping motivation along the way sometimes less is more than enough.
Keep a set of weights by the door and do just one set before you leave the house
on nice summer days stay outside for a 10 minute workout routine before you go inside.
If you're using a can of tomatoes or beans to cook, do one set of bicep curls with the can before you open it up.
The point is, all movement matters and you don't need an hour long routine that takes up all of your time. After all, exercise is supposed to enhance your life, not take up every second of your life. Right!?
 Need Fitness Motivation? Tone Your Full Body in Only Just 10 Minutes: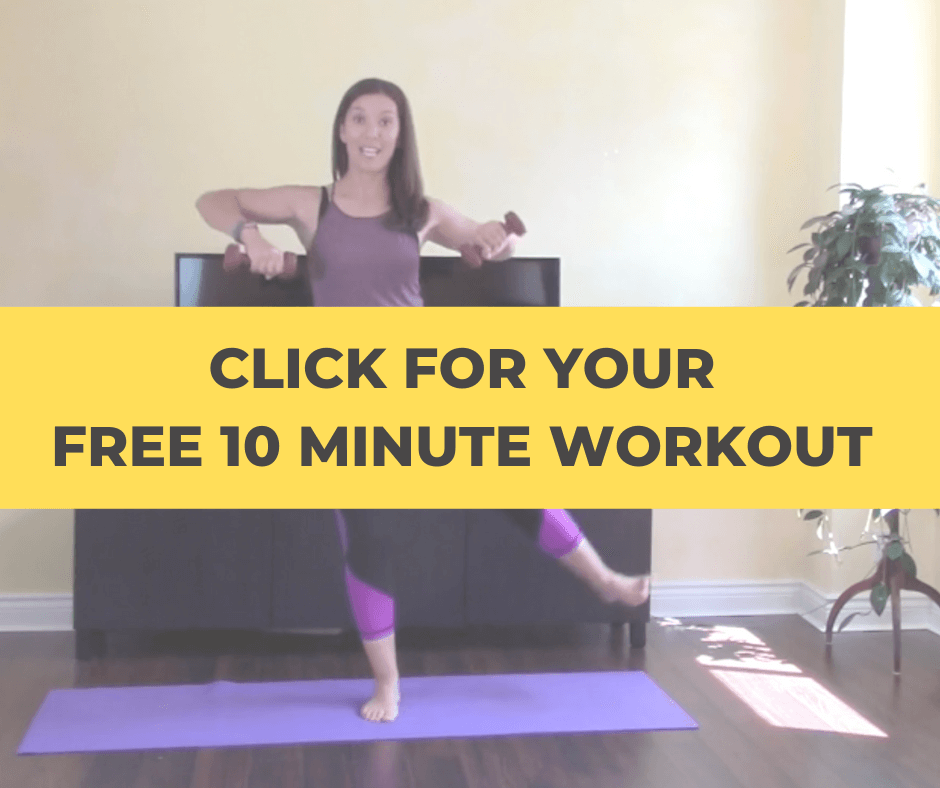 3. Set up Weekly Rewards:
Forget about hitting your long term goal. Focus on weekly achievable movements or finishing a 7 day eating plan  and then when you accomplish the goal,  reward yourself right away.
All long term goals are made up of smaller accomplishments that get you there day by day, and it's time to celebrate your success.
If you're a gardener buy yourself a new plant, treat yourself to a movie you've been dying to see, or buy yourself a new book or magazine.
Your reward doesn't have to be monetary. You could celebrate by swapping fitness for a nap or some much needed YOU time (even if you can only take off 30 minutes).
Knowing you have something exciting to look forward to (that's all for you) will help spark your motivation and keep you fit.
4. Stop Relying on Fluctuation Results:
You've heard it before but it has to be said. Scales are the most de-motivating invention out there. Weight fluctuates daily based on the quantity of salt you eat, hormonal fluctuations (yes, even after menopause) and the time of day.
The number on the scale will fluctuate and that means you're in danger of fluctuating motivation too.
In fact, everything in life fluctuates. Today you may be able to walk 3 kilometres, but tomorrow due to weather conditions or lack of sleep you may only walk 1k.
Instead of relying on weekly or daily fluctuating results, focus on one moment in time. Get a picture that represents where you began. and continue to update with new pictures every few months.
When you see a picture, you're able to look outside of yourself. You can see how far you've come from where you first began. It's so motivating to see the results on a constant basis!
5. Join a Community of Women Who Are Going Through it Too:
You are not alone, but it may feel like it sometimes. Especially when your husbands enjoying the bag of potato chips and  the comfort of the soft inviting couch.
If you could get him to exercise with you, you'd have all of the motivation in the world.. but let's get real, that probably won't happen.
Instead connect with a group of  women who need you and your support. Women who can give you feedback and guidance and who have their own tricks to stay motivated too!
These days there are so many online communities geared towards weight loss and fitness motivation.
If you like to meet in person, join a fitness class, a walking group or get back to fit community.
It is so motivating to know you're doing this with women who are also getting fit too!
Need an inspirational group that keeps you motivated?