Push-ups may be the most effective exercise for an upper body arm workout without equipment, but if you're just getting fit after 50, on the floor push ups (even the doing them on the knees) can be a challenge.
There are a few overlooked reasons why push ups are so hard. First, if you've got a lot of upper body weight (i mean, you're endowed up top) this move becomes advanced quite quickly. After all, you're lifting the chest weight using only the arms and pectoral muscles.
Also, if you feel that your upper body is your weak area, the back is usually at risk for injury with a push-up as well. The back starts to compensate as you lift your body up, taking over the movement by arching the back upwards.
And finally, if you're at a computer all day, or you have wrist or hand issues, such as carpal tunnel syndrome, or arthritis, putting your full body weight on your wrists may be too painful at first.
Using a simpler push-up technique you'll get an amazing arm workout that firms up the back of the arms and tones the chest.  It also trains your back and your abs to stay strong and contracted during the movement, so that eventually you can move to the floor.
This is the true beginner fitness routine for strong, toned arms after 50!  Give it a try!
Don't miss the newest workout! Subscribe to get the newest FREE workout video delivered right to your inbox. You'll also get quick fitness and weight loss tips specifically designed for women after 50: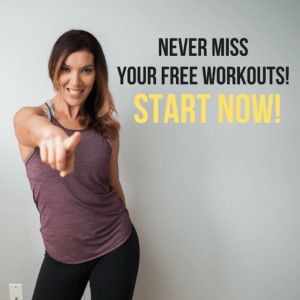 Let's Do this together! Join the Get Back to fit After 50 FREE Facebook Family and get community motivation and support everyday! Click https://www.facebook.com/groups/getbacktofitover50/
If you liked this video and want more fun free workouts and quick tips to Get Back to Fit After 50 Subscribe to my youtube channel: http://bit.ly/ajhealthyUtube