It was only about 1 year ago that it happened…
It had been a really busy period in my life. I was prepping for the launch of Over Fifty Fit & Fabulous, plus working with one-on-one clients, trying taking care of my family obligations and literally stressed from every end…
Gary (my husband) was also going through an exceptionally busy time, and since cooking healthy food is the last thing on his to-do list, it all boiled down to my efforts.
I was lying on the couch, trying to muster up the energy to get up and cook something, ANYTHING….. and after a LONG while, I slowly pulled myself up.
UGH.. My body felt heavy, as if gravity was pushing me down. I was grumpy and tired
and that's when it happened….
I muttered  "Ugh, I feel so old!"
The second I said it I sunk back down into the couch. Eyes wide open… I was in shock!
For years one of my biggest pet peeves was hearing some of my beautiful, wonderful and confident clients use their age as a reason why they couldn't lose weight,
why their energy was low "it's  just a part of aging" they'd say.
And how at their age they could make unhealthy decisions because they earned the right to live a life without restrictions.
It was (and is) an incredibly crippling agist belief  I vowed I would never buy into.
Especially because over the past 14 years I have helped hundreds of women from age 50 to 80 reach their goals time and time again.
These women who achieved their results had a wonderful outlook  on life "You're never too old, and it's never too late!" they'd say.
Meanwhile  those that got stuck, or who would eventually give up, well, they often hid behind their age not only as an excuse, but as their perception of reality.
It goes to show just how crippling self imposed ageist beliefs can be.. not only to the sense of self,  but also because it  literally stops people from living life to their fullest and healthiest potential. 
So how had I slipped into this crippling belief? What was different?
The conclusion for me (my truth) was (and is)  as  an adult I  have Many more responsibilities now than I ever did in my 20's:
Long work hours
Taking care of loved ones
Making time for family events
Trying to keep at least some social life.
and "feeling old" in it's true form (for me) means:
I'm run down

I'm exhausted

Something hurts or aches that never used to

I haven't been taking care of myself
So, I booked in time right there and then to take back a moment of "me" time. 
I started my weight training sessions that had gotten off track
I scheduled one day to batch healthy meals to reclaim the energy I lost, and i started going to be at a proper bedtime no matter what!
One year later I'm feeling "young" healthy and strong all over again.​
So, if you've ever thought to yourself at my age I can't lose weight, or I guess my lack of energy is just a part of aging, ​
I'm here to tell you it's never too late, you can get your body back and: 
That burst of energy you felt in your 30's is not only  achievable, but it's easily doable within a few short weeks
The strength to fly up a flight of stairs two at a time, you can feel that way again
and YES you can fit into that beautiful dress that's waiting for you in the back of the closet.. after all, it is almost summer time
You should never feel like your age is holding you back from Achieving your Goals.  If you need some inspiration, join my client Judy and I for a FREE workout below: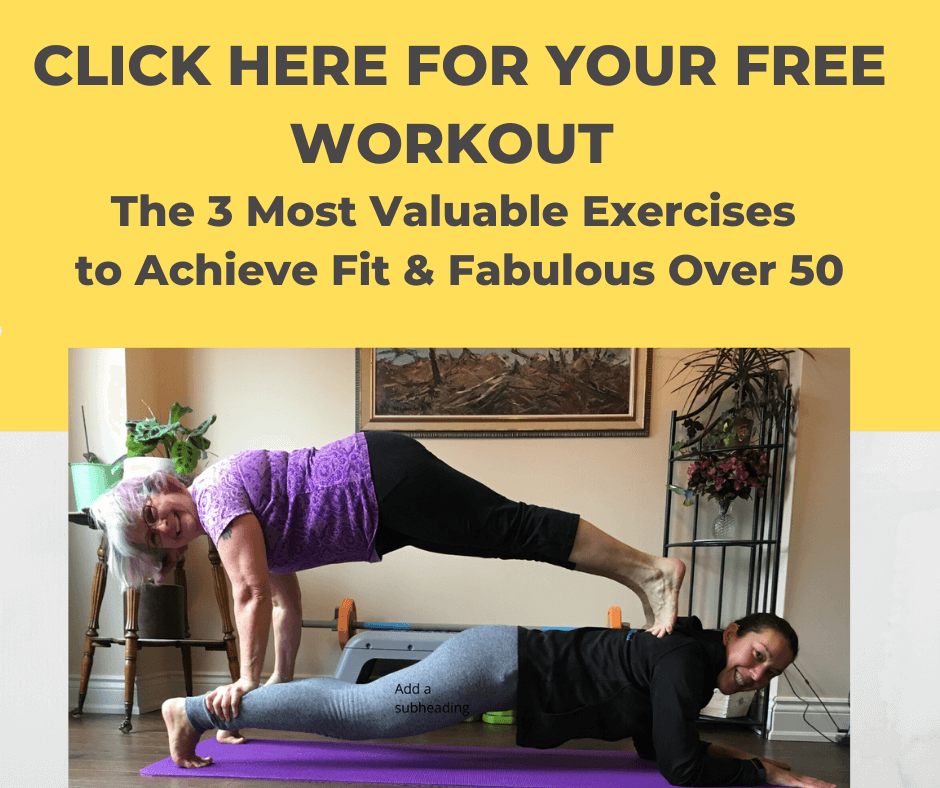 By the way, since the filming of this video, Judy's continued with her goals, and at almost 68 years , she's achieved the lowest weight she's been in years, she's no longer pre-diabetic and she's living it up. You can listen to her story here.