Let's tone the thighs and strengthen the hips. It's leg day!
Not only will you tone your thighs, but you'll also lift the tush (the glutes), you'll also strengthen the muscles in charge of creating strong hips. This helps reduce back pain.
What makes this workout most fun is that you can do it lying down. It's fun to know you don't need to run yourself ragged  or feel breathless and burnt out to get amazing, lasting results. (well, unless you want to, of course).
For this workout you don't need any fitness equipment. The weight of your own leg is all you'll need! Try not to rest your leg for the entire workout. Keep it elevated at all times for maximum muscle activation.
We'll be focusing on two exercises for the legs:
1. Outter thigh and gluteus medius:  You'll tone the outer thigh while simultaneously conditioning your gluteus medius (the side bottom). Not only does this lift the bottom and tone the legs, but it also creates hip stability which reduces back pain.
2. The inner thigh and leg: Exercising your inner thigh and leg not only gives you beautiful toned legs, but along with the outer bottom muscles, it helps to stabalize your hips and keep your back healthy and injury free.
It's a win, win!
This workout is a quick, efficient multi-purpose workout to help you get fit after 50. Give it a try!
Don't miss the newest workout! Subscribe to get the newest FREE workout video delivered right to your inbox. You'll also get quick fitness and weight loss tips specifically designed for women after 50: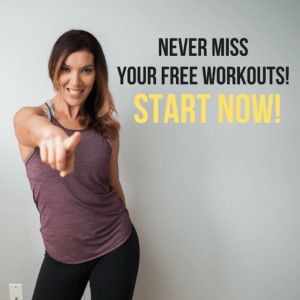 Let's Do this together! Join the Get Back to fit After 50 FREE Facebook Family and get community motivation and support everyday! Click https://www.facebook.com/groups/getbacktofitover50/
If you liked this video and want more fun free workouts and quick tips to Get Back to Fit After 50 Subscribe to my youtube channel: http://bit.ly/ajhealthyUtube