This one workout move tones the entire body which revs up your metabolism, it trains your brain too! That's right! It's brain training and total body toning with one simple exercise.
If you're just getting back to fit after 50, one set (that is, doing this video just one time) can greatly increase your lean muscle and firm up your entire body.  Since lean muscle is your main metabolism booster, the more lean muscle you have, the more fat you'll burn.
Not only will this workout tone you up, but it will increase your strength, AND it'll enhance your coordination too.
Everything you do, from picking up groceries, walking up stairs and running after grand kids requires coordination, but much like the muscles in your body, if you don't use it, you lose it, and coordination  can decline.
You can incorporate simple coordination moves right into your total body toning workout  without adding fancy exercises and without increasing your exercise time.
This workout is a multi purpose exercise routine that will not only help you look your best, but it will help you feel your best as it helps you move with ease and increase your quality of life. It's a win, win!
For this get back to fit after 50 workout you'll need 2 light weights. If you don't own weights, grab 2 cans from the cupboard! They work just as fabulously!
Are you ready to get coordinated! Let's get started!
Don't miss the newest workout! Subscribe to get the newest FREE workout video delivered right to your inbox. You'll also get quick fitness and weight loss tips specifically designed for women after 50: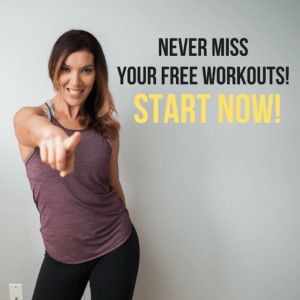 Let's Do this together! Join the Get Back to fit After 50 FREE Facebook Family and get community motivation and support everyday! Click https://www.facebook.com/groups/getbacktofitover50/
If you liked this video and want more fun free workouts and quick tips to Get Back to Fit After 50 Subscribe to my youtube channel: http://bit.ly/ajhealthyUtube