This Get back to fit after 50 workout is perfect if you're just getting back into fitness after 50, and as a new part of this healthy journey, you'd love a smaller waist, a flatter stomach and a strong back.
Grab a chair, the back of your couch or an elevated and sturdy surface (like a counter-top). That's all you'll need for this workout.
This is the best abs workout for beginners because it takes advanced tight tummy exercises, and turns them into easier options you can begin with, while still achieving the amazing benefits of a firm, toned tummy. It also helps  alleviate back pain and stave off back injury too! It's a win, win!
Here's a Simple Quick Tip to modify this workout:
As this exercise gets easier, find platforms that are lower and lower to the ground. Then, before you know it, you'll be doing this exercise on the floor.
On the other hand, if this exercise seems too hard, find a higher platform, like the back of a couch, a  stable table that won't move on you,  or a counter top that's much higher.
If you're brand new to fitness or if you're just getting started after a long time off, one set is all you need to do to tone and flatten the tummy, and to help alleviate back pain.
ok, ready! Let's Get Started!
Don't miss the newest workout! Subscribe to get the newest FREE workout video delivered right to your inbox. You'll also get quick fitness and weight loss tips specifically designed for women after 50: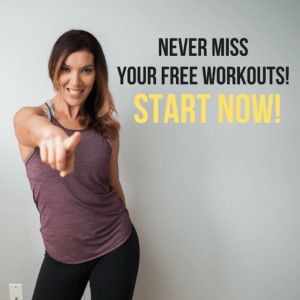 Let's Do this together! Join the FREE Get Back to fit After 50 FREE Facebook Family and get community motivation and support everyday! Click https://www.facebook.com/groups/getbacktofitover50/
If you liked this video and want more fun free workouts and quick tips to Get Back to Fit After 50 Subscribe to my youtube channel: http://bit.ly/ajhealthyUtube