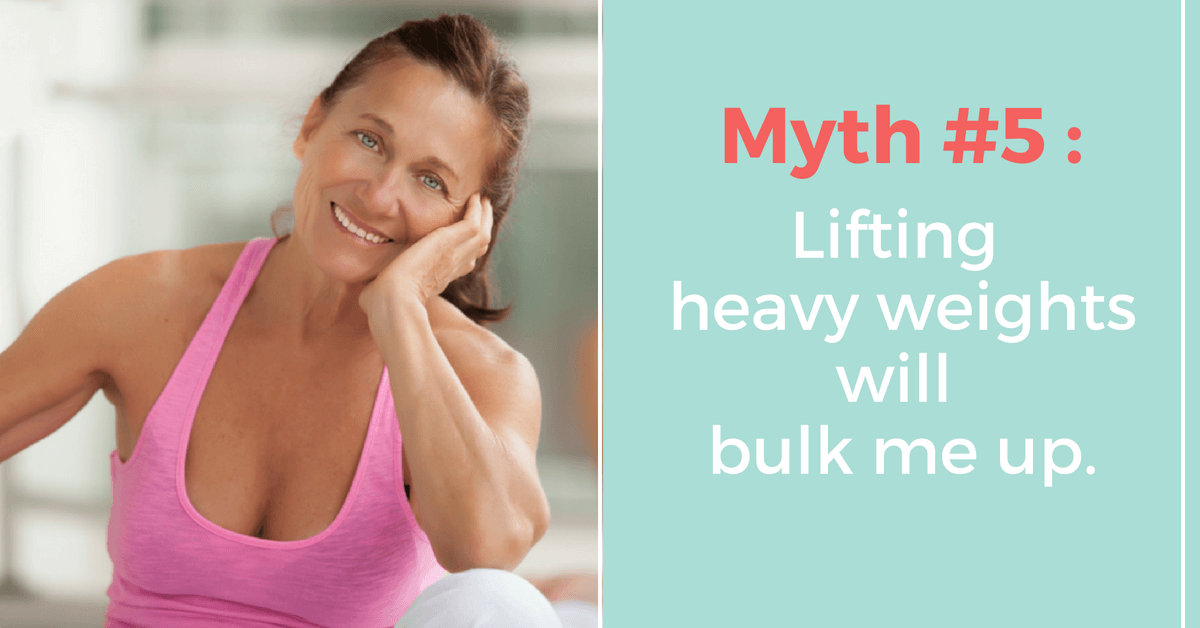 When it comes to fitness, there's so much information online and you don't necessarily know what's true and what isn't. One article says Zumba will help you burn 1000 calories per session, but another tells you that you're not doing enough.
You try your best to read through the mess and find answers that will make you feel your healthiest and maybe lose a few inches too. Which is backed by science, and which is myth? Could they both be myths?
I want to help you find the answers. Join me this week as I reveal one-by-one the biggest fitness myths that I'm most asked about when new clients are just starting back into fitness. 
Not only will we go through a new myth together every day, but I'll reveal real fitness facts backed by science.
Yesterday you learned about exercise, calorie burn and whether or not you could eat more on workout days. To find out the answers click here.
Welcome to Day 5, the LAST DAY of our myth debunking week!
Let's get started with today's myth…
Myth #5: Lifting Heavy Weights Will Bulk Me Up:
When it comes to getting back into fitness, you may have the best intentions in the world. You decide to hold two 5 pound weights or use 2 pound ankle weights on your next walk thinking that you're increasing lean muscle or strengthening the bones.
You may even be afraid to lift heavier, not only because you don't want to injure yourself, but because you're afraid to bulk up, to look like a female body builder or to look like a man.
While the stigma is changing, it's still a popular misconception that lifting heavier weights can make you look bulky or too muscular.
This couldn't be further from the truth!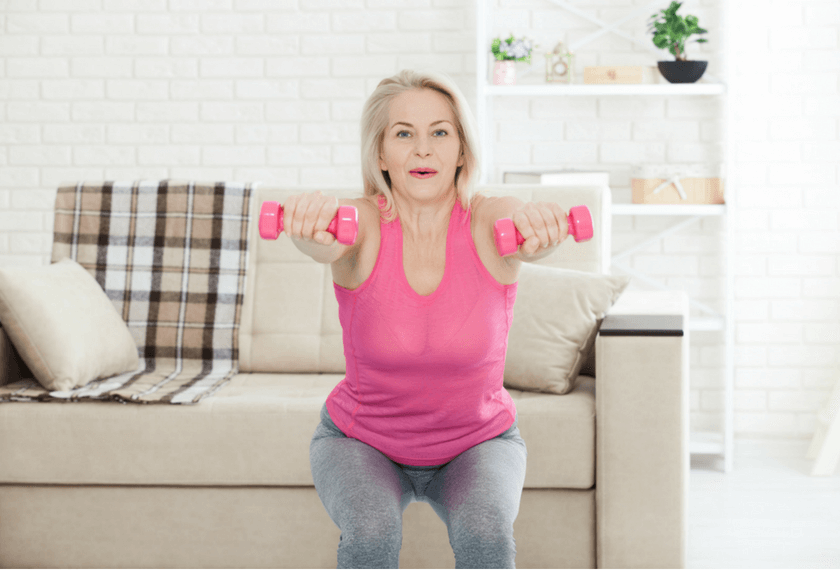 What gives men the ability to bulk up and get big is their testosterone. Men have 45 fold more testosterone than women, giving them the ability to increase muscle mass and bulk up.
As for women body builders, the amount of supplements, special eating plans and extreme workouts give them their body building physique. Unless you're planning on taking some major muscle building supplements, there's no need to worry about bulking up. (Take it from me, a lady who exercises with heavy weights and doesn't look bulky).
In fact, heavier weights that become hard to lift after 10-12 repetitions are the most beneficial, not only to increase your metabolism, but also to increase bone density, enhance your strength.
Why? Simply put, because both bone and muscle need to feel a greater stimulus than they're used to, in order to elicit lean muscle and bone growth.
Your weight loss results, greater strength and increased bone density all rely on heavier weights.
If you find yourself asking "how much weight should I use to feel firmer and stronger?"Then click here to take my test and find out! There's a fun workout video that will guide you through exactly what to do!