Do you find that most at home workouts have some form of push up in them?
I admit, I'm guilty of giving you this too,  because the push-up is such an easy no-equipment, full body workout option. 
Push-ups don't just work your shoulders, your chest or your hands, they also tone the tummy and  tighten the bottom.
They exercise a muscle called the serratus which over time helps to keep your shoulders healthy and in proper alignment.
Not to mention, push-ups tone your arms, and during every bend of your elbows, they squeeze your shoulder blades together and tone the back too.
The problem is, push-ups can easily aggravate the wrists or even the front of the shoulders.
Over fifty, there's an even greater need to protect these areas as they may be more susceptible to arthritis as well as Carpal Tunnel Syndrome.
Not to mention, hormones can affect these areas.
Studies show your wrists are at a greater risk for experiencing carpal tunnel syndrome,  and your shoulders, are even more susceptible to injury with specific hormone imbalances. (to learn about the hormone/shoulder connection, read here)
Here are a few other activities that may be making your wrists and shoulders tired:
You  grasp your grocery bag. This creates tight finger muscles that run past the wrists and tighten the wrist.
You bring your shoulders forward and grasp the steering wheel, creating tight front shoulder muscles and once again tightening the muscles that cross over your wrists. 
Even your loving hugs create a forward shoulder motion as you wrap your arms around your grandkids, your husband, a friend or your very own child. 
So for many, doing standard push ups isn't the best option. 
What other exercises can work as many muscles as the push up  without aggravating your wrists or shoulders?
Well, today you're about to find out.
For this workout you'll need a chair OR, for added ab activation, get a stability ball.
You'll also need weights that feel heavy at about 12 repetitions (even though we're going to do 15 repetitions).  
If you're not sure what size of weight to use, take this quick workout test here: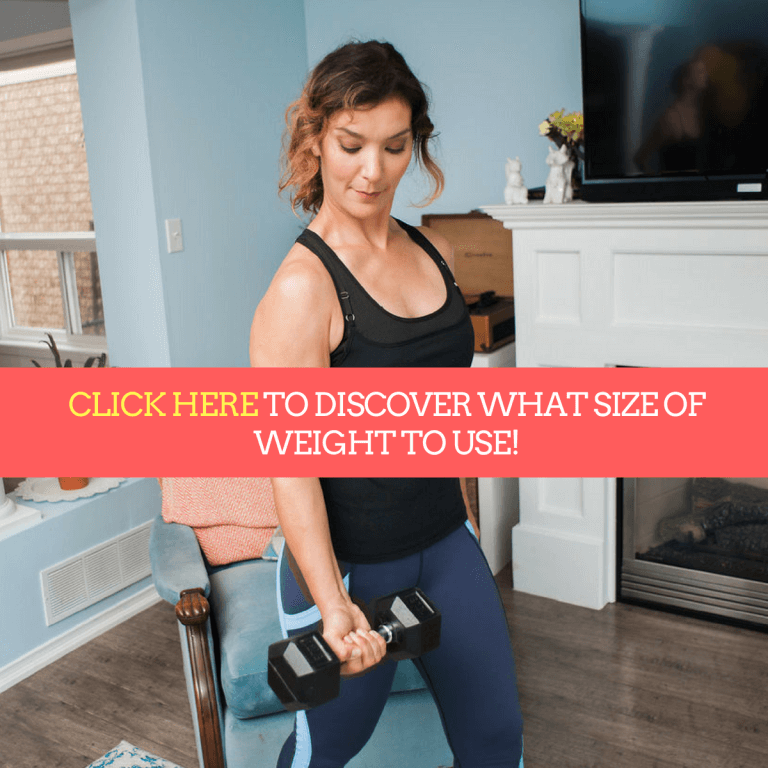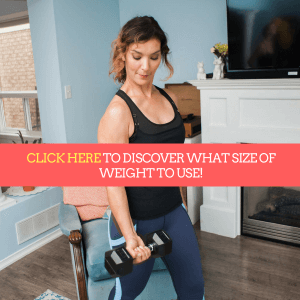 So, are you ready let's' get started!
Sources: 
Chartered Society of Physiotherapy: Exercise Advice Carpal Tunnel Syndrome
Journal of  General Internal Medicine: NonOccupational Risk Factors For Carpal Tunnel Syndrome