Are you ready for a very special  AMRAP workout for women over 50!?
This has been one of the most popular fitness styles with all of my clients (from complete beginners all the way up to advanced).
AMRAP stands for "As many repetitions as possible".
This style of training is most commonly used with high intensity, high impact workout models such as Crossfit.
Many of these workouts tend to push you to your limits. Form gets thrown out the window, and rates of injury, muscle soreness and aches and pains rise.
Especially if you're just starting out, that's the last thing anyone should be doing. 
Not  only does it increase your risk of injury, but it creates a negative association between exercise and your health.
This next chapter of your life is about creating your best health in a positive and uplifting way and learning how to exercise in a way that creates excitement and motivation.
So, I've transformed AMRAP into a fun new style of workout that instead of pushing you way past your limits, we'll start at exactly where you are physically.
Over the next 4 weeks do this workout and  you'll  watch your strength increase as your body become firmer and more defined.
If you're strength isn't the only goal you have, and you're actively working towards lasting weight loss too, then this style of workout is powerful.
Not only does it increase your lean muscle, burning more fat even at rest, but it shows you tangible strength increases weekly.
In order to see your improvements (how many more repetitions you can do throughout the weeks or how much more weight you'll lift as your strength rises),  it's so important to record your workout progress and stick with the same workout for at least a few weeks.
Here's what you'll do: 
To show you how quickly you'll achieve strength, I created a 4 week progress sheet so you can record your workout progress with this workout.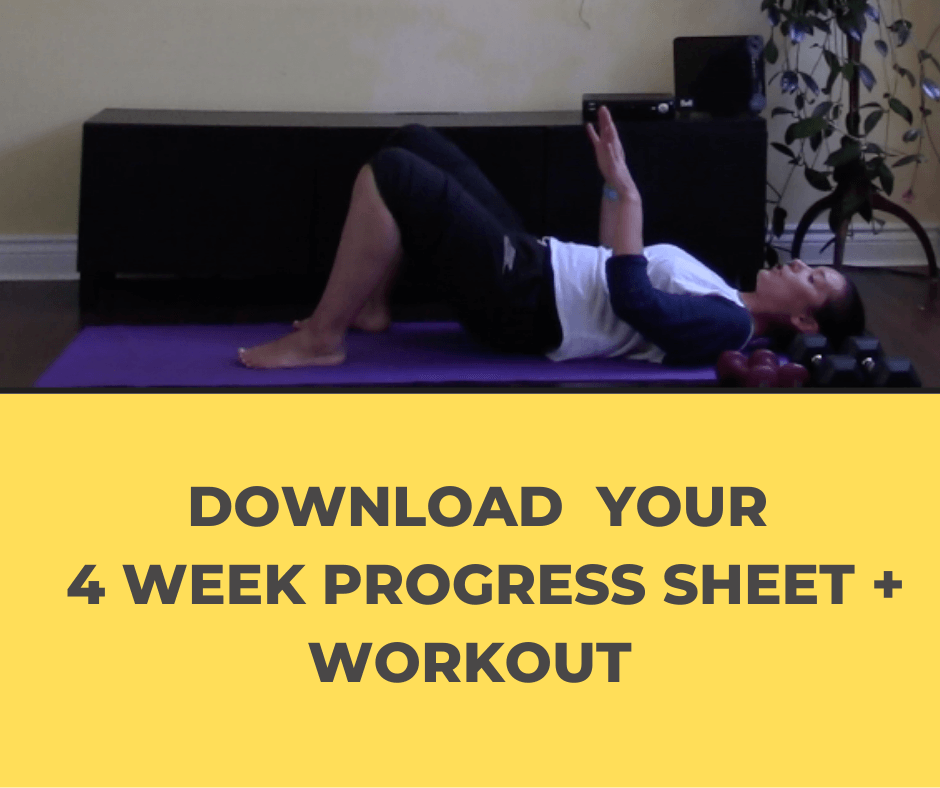 Are you ready!?
Grab your weights, download your workout sheet and let's get started!