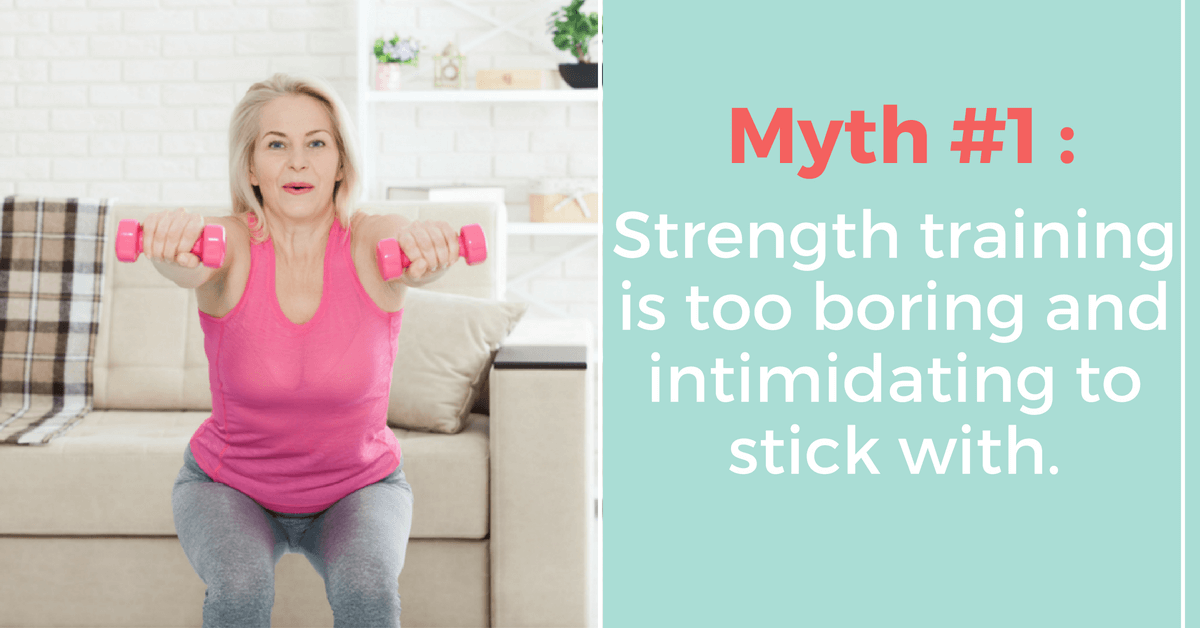 When it comes to fitness, there's so much information online and you don't necessarily know what's true and what isn't. One article says Zumba will help you burn 1000 calories per session, but another tells you you're not doing enough.
You try your best to read through the mess and find answers that will make you feel your healthiest and maybe lose a few inches too. Which is backed by science, and which is myth? Could they both be myths?
I want to help you find the answers. Join me this week as I reveal one-by-one the biggest fitness myths that I'm most asked about when new clients are just starting back into fitness. 
Not only will we go through a new myth together every day, but I'll reveal real fitness facts backed by science.
Let's get you back on track to living your fittest life one day, and one less myth, at a time.
Welcome to Day 1 of our myth debunking week!
Myth #1: Strength Training is Too Boring and Technical to Stick With
Resistance training has a bad reputation for being confusing, intimidating and downright boring.
It's often associated with weight rooms filled with thousands of pieces of intimidating equipment or exercises that take brain power to make sure you're doing the moves right so you won't get injured.
This turns exercise into another chore you have to do, instead of creating a moment of your time meant to better your health and your mood.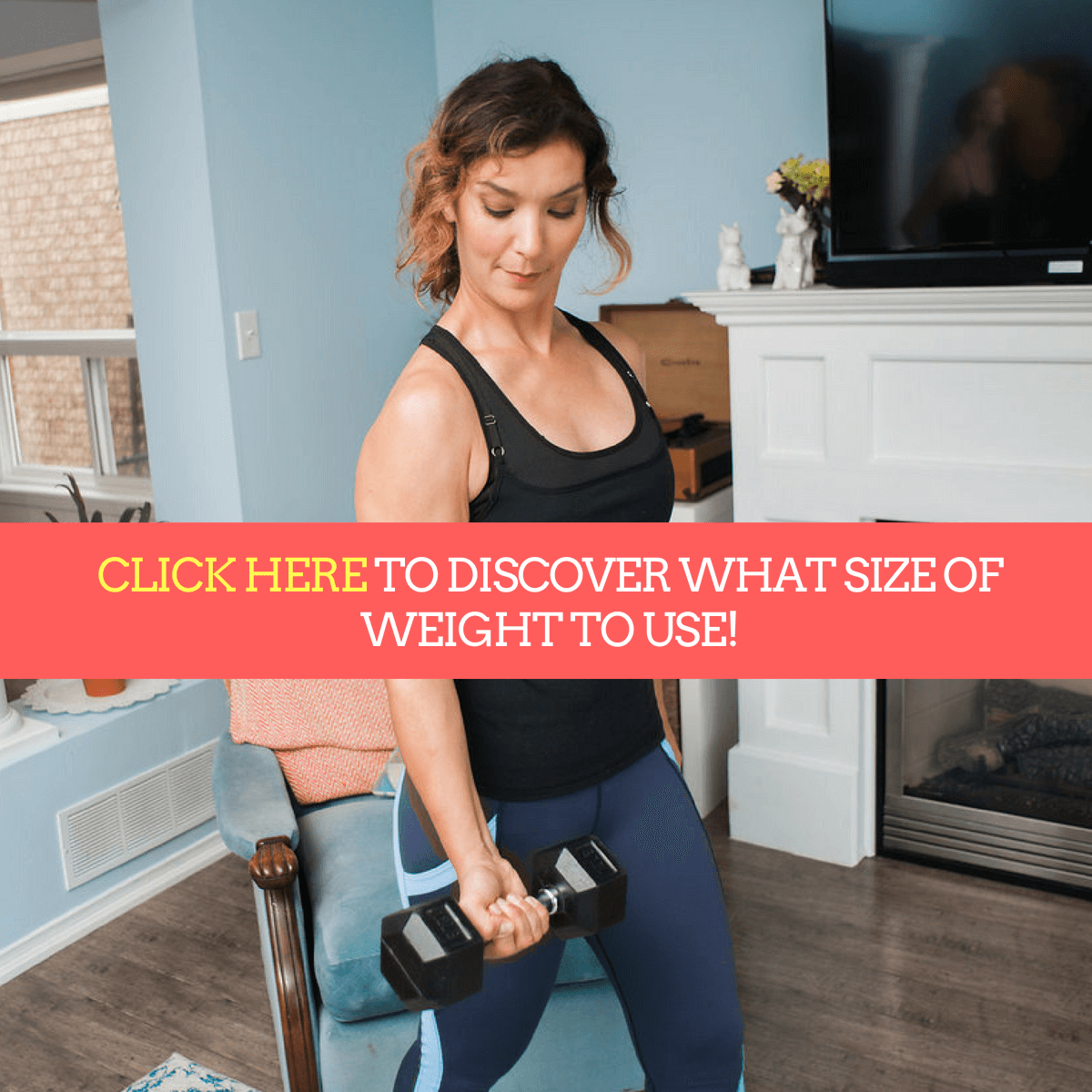 But when you look in the right places you'll find resistance classes are popping up (both online and in your local community) that are as fun and exciting as your local Zumba class or aerobics DVD.
Find Resistance training programs that include fun music, instructors that are outgoing and knowledgeable and moves that are challenging yet doable. This way you can follow along, enjoy the moment and then once the class is done, you can get on with your day.  It's fun, and simple solution.
You can also try Quick Fit videos that create mini fitness challenges in under 5 minutes. This makes fitness a quick yet enjoyable option you can squeeze into any day. (Sign up and get weekly free quick-fit videos here)

When it comes to making sure you're exercising with enough weight to rev up your metabolism, increase your strength and feel firmer and stronger, but also to know that you won't be exercising too hard (after all, you don't want to feel sore and achy for days), I've created a  fun and simple fitness test to know if you're pushing yourself too hard or not enough.
Click Here to Take the Test. There's also a fun workout video that will guide you through exactly what to do!